By Todd Gossett, Senior Director, Hosted Payloads, SES Government Solutions
In recent years, both the National Oceanic and Atmospheric Administration (NOAA) and the U.S. Department of Defense (DoD) have experienced acquisition issues with weather satellites which have resulted in schedule delays, cost overruns and the cancellation of already- or nearly-built satellites and sensors.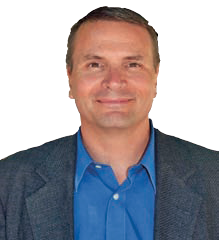 EUMETSAT has experienced very similar problems. Congress has prohibited any current or future reliance on Russia or China for space-based weather data, further exacerbating the DoD's ability to satisfy upcoming weather-coverage gaps.
Where problems with traditional programs of record and security concerns have limited the U.S. government's options, the use of commercial satellites to host weather sensors as hosted payloads offers a timely and cost effective way to fill these critical capability gaps going forward.
This column's question for HPA Members is…
From your perspective, as members of the Hosted Payload Alliance, can hosted payloads do a better job of saving taxpayer dollars and providing more innovative solutions than weather-monitoring solutions out there today? If so, how? What are the pros and cons?
Read more here or get the full PDF copy of the March Hosted Payload Alliance Corner here.