By Mike Blefko, Strategic Initiatives, SES Government Solutions
Source: MilSat Magazine
Back in 1995, Newsweek published an article on "Why the Internet will fail."—I'd like to share an excerpt from that article with you:
"Visionaries see a future of telecommuting workers, interactive libraries and multimedia classrooms. They speak of electronic town meetings and virtual communities. Commerce and business will shift from offices and malls to networks and modems. And the freedom of digital networks will make government more democratic. Baloney."
"…The truth is no online database will replace your daily newspaper, no CD-ROM can take the place of a competent teacher and no computer network will change the way government works."
History shows that this 1995 assessment was short-sighted. In fact, in just over 20 years, technological advances are so commonplace that we often take them for granted. We now seamlessly operate in an environment in which networks actively change the way government works. The current age, with information accessible anywhere at any time, brings with it some truly game-changing capabilities—once unthinkable—that are redefining government operations.
We flourish in an environment the author thought would be "baloney"—an interconnected digital realm that enables government operations. With its ability to extend those networks to areas once thought untouchable, O3b represents another leap forward that few thought possible just a few years ago.
O3b is a Medium Earth Orbit (MEO) constellation in Ka-band that provides high throughput and low latency capability. Even in austere environments that make fiber-optic infrastructure physically or fiscally challenging, O3b capabilities represent connectivity options that are revolutionary.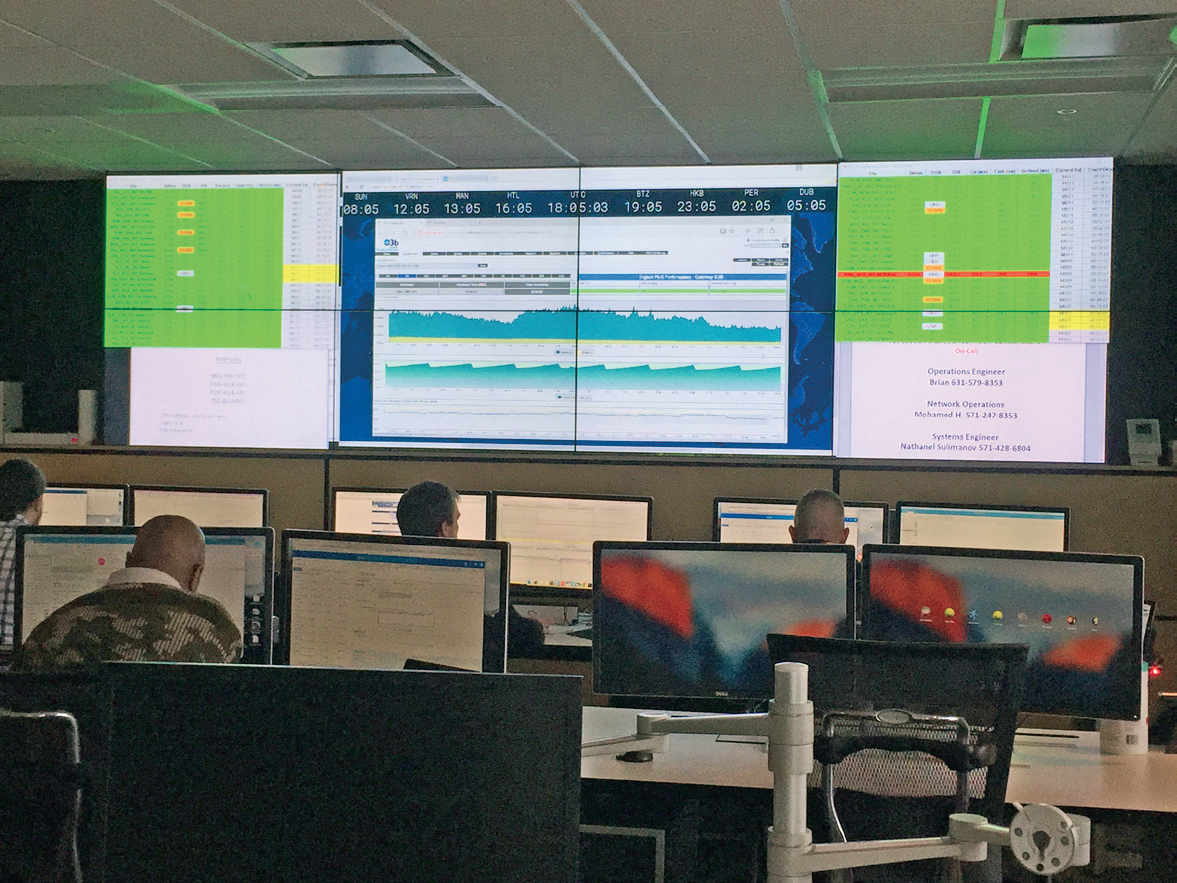 Government users serve in some of the world's most hostile environments where fiber and other infrastructure is not available. However, these users still need high speed capabilities necessary to execute their mission.
O3b's fiber-like, easily deployable system is available and ready to be used today. The following are some of the scenarios where O3b's high throughput and low latency can play a significant role in day-to-day operations.
Scenario #1: Army Information Backhaul From The Tactical Edge
As a direct provider of O3b capacity, SES Government Solutions (SES GS) reduces risk for the warfighter today. The O3b system can deliver that mission-critical information in real time. SES GS worked with industry partners to create a video dissemination platform that broadcasts multiple High Definition (HD), full-motion videos simultaneously through a "Youtube"-like interface. U.S. Government attendees had a chance to exercise this platform during the SES GS/O3b U.S. Government demonstration at MacDill Air Force Base in October of 2014. The demo featured six videos with no delay, pixelation or data lost.
The Army's expeditionary mission relies heavily on field sensors producing large data files, HD video streams and information loaded to and from 'the cloud.' These videos could be coming from unmanned aerial systems, sensors or mobile devices used by Army soldiers.
During the MacDill demo the SES GS team conducted a complete 3.8 GB file transfer in about three and a half minutes over O3b's network. Meanwhile, the government's current VSAT (Very Small Aperture Terminal) solution projected an estimated download time of over eight hours for the same file.
The point was clear: an O3b-enabled solution provides decision-quality information to the warfighter much faster than traditional VSAT solutions.